We've reached peak excitement (and frustration) in the Trump-Russia collusion narrative.  While it'd still be tricky to conclude that hard evidence that collusion occurred has been uncovered, the email chain belonging to Donald Trump Jr., which he himself dumped onto Twitter, is not a good look for the President's eldest son.  Thankfully, he'll totally be challenged with tough and unbiased questions on Hannity tonight so we can get to the bottom of this.
Today's realizations have actually provided some meat to the bones of Trump-Russia collusion accusations.  But this year-long story has been so tiring, I thought we could view Don Jr.'s massive P.R. fumble through the lens of humor.  What better way to do so than with the timeless humor and satirical genius of South Park creators, Trey Parker and Matt Stone.
When The New York Times first broke the story that the younger Donald had met with Natalia Veselnitskaya, a flurry of mainstream media figures prepared accordingly…
After the first report, Trump Jr. was likely hounded by the media to clarify what was discussed in his meeting with Ms. Veselnitskaya, particularly if the increasingly fiery Presidential campaign had come up.  In response to this, he definitely grew frustrated…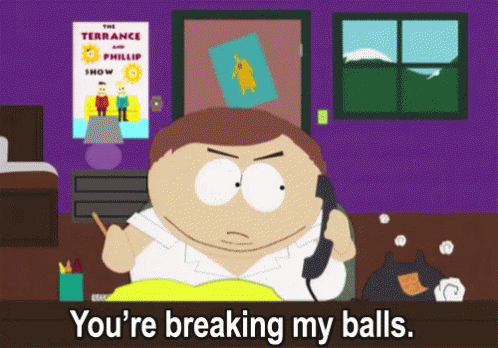 Until today, when Young Donnie J thought it would be a phenomenal idea to share an email chain between himself and an associate, Rob Goldstone, who facilitated the meeting.  The emails seem to prove that Don Jr. was pursuing (but didn't necessarily receive) damning information against Hillary Clinton that he knew potentially originated from the Kremlin.
Here's a look at Don Jr. pressing send on his Tweet…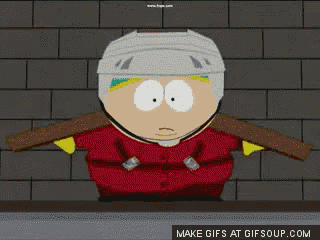 Conservatives in the Twittersphere like myself, who are growing tired of defending these types of antics from the President and his family, reacted accordingly…
CNN and MSNBC also reacted how only they could…
Meanwhile, Trump's blind loyalists and alt-right trolls geared up to defend Donald Trump Jr., the President, and the #MAGA crew…
Meanwhile, at the Democratic National Committee's headquarters…
And I picture Justin Trudeau doing something like this when he heard the news…
For a long time I thought the anti-Trump media, with their countless BOMBSHELLS about Trump-Russia collusion, were simply doing this…
…it's now clear that there is actual evidence indicating an attempt at collusion, however you may define the term. Donald Trump Jr. did his father zero favors despite his intentions to maintain complete transparency.  How his attorney gave the go-ahead for this is puzzling.  Let's take a look to see how how he's doing…
Yikes.
Well, there is no doubt that further developments in this story will surface.  We know for a fact that the mainstream media will be talking about this incessantly for the next two weeks.  We might also be looking at another congressional testimony, this time with Don Jr. under oath, during which D.C. bars will be sure to open early again.  And of course, the POTUS himself will eventually take to Twitter and probably post something like this…
One important question remains.  Who originally informed the media that the meeting took place?  This mystery is likely a product of a still-piecemeal White House staff and continued disorder in the West Wing.  However, I think our former Vice President might be on the right track in identifying the leaker…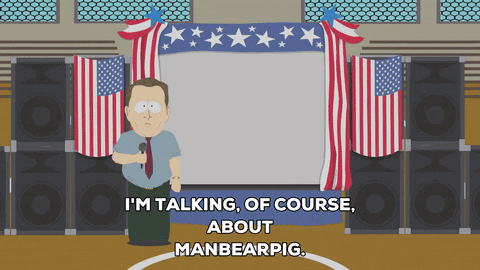 Obviously, none of this is good for anyone in the long run.  Add to that the GOP's impending failure to deliver an Obamacare repeal, a looming debt ceiling debate that does not look promising, and the potential for comprehensive tax reform fading into obscurity, it's nearing the time when we can all agree that…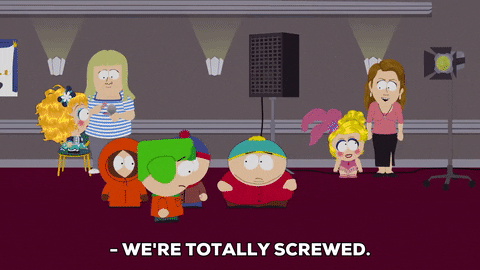 All images courtesy of South Park, Comedy Central, and giphy.com